Casual Dining is back. The ultimate foodservice industry event, co-located with Commercial Kitchen and lunch!, descends on ExCeL London once more. It's a glittering line-up, promising something for everyone.
FOCUSED AND EDUCATIONAL
Connecting innovative products and services with operators across the nation, Casual Dining returns to ExCeL London on 27-28 September – co-locating with leading sister shows lunch! and Commercial Kitchen. It's two full days of content, networking, sampling and discovery.
Group event director, Chris Brazier, said: "We're excited to be planning another show that offers even more opportunities for trade buyers to connect and collaborate. This is the place to learn about everything that's been happening in the past year. This is a fast-moving sector, so it's the perfect time to meet with current suppliers and make new ones, witness interviews with the experts and celebrate this industry event. Free registration is now open and we can't wait to welcome people again!"
Last year, over 8,200 attendees visited – including senior decision makers from Pizza Pilgrims, Pizza Express, Azzurri Group, Big Table Group, Dishoom, Galvin Restaurants, TGI Fridays, YO Sushi, Hawksmoor, The Alchemist, Nando's, Jamie Oliver Group, wagamama, Harts Group, Wahaca, Bill's Restaurants, Boparan Restaurant Group and more.
Gavin Smith, MD of Pizza Pilgrims, said: "Casual Dining was a fantastic two days in which I saw the very best of our hospitality industry sharing best practice and challenging the status quo. It was fun, focused and educational."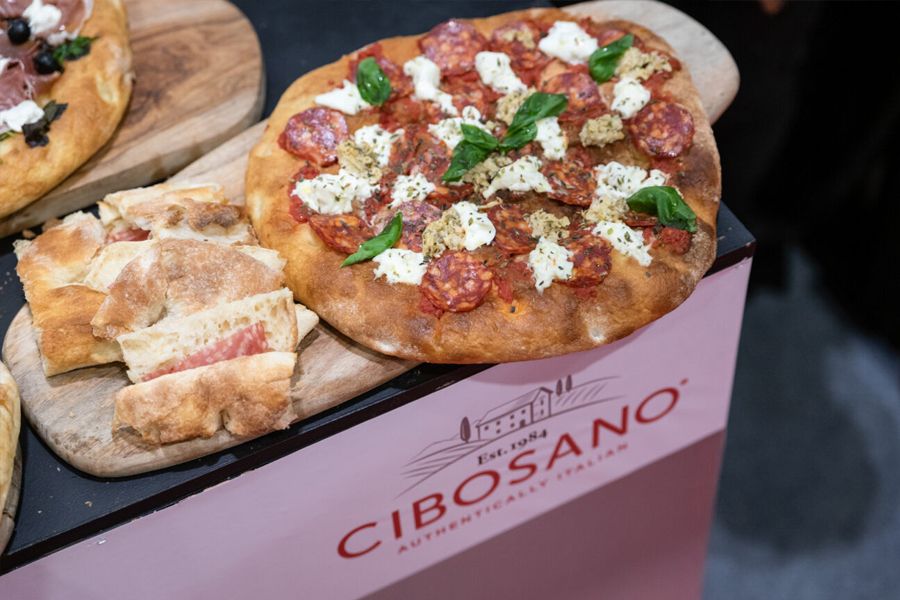 BIG NAME BRANDS
For pub, bar and restaurant operators looking to improve their customer experience, the exhibitor list includes the very best innovation in food, drink, tech and equipment. Brands and quality suppliers including PizzaSi (foodservice, pizza), Cibosano (foodservice, Italian products), Rich Sauces (sauces, condiments), Bradburys Cheese, Santa Maria (pasta sauces, seasonings), La Tua Pasta (food service, pasta), Atkins & Potts (condiments, gourmet sauces and dressing) and Surgital (pasta, pizza) – have been confirmed.
The likes of Uber Eats, Red Bull, Crops UK, Essential Cuisine, SquareUp, Beyond Meat, Coca-Cola Europacific Partners, Cadbury and Philadelphia, Peppadew, Tom Savano Cocktails, Siren Craft Brew, Funkin, Nestle Waters UK, Zonal, General Mills – and more – will also showcase their latest offerings.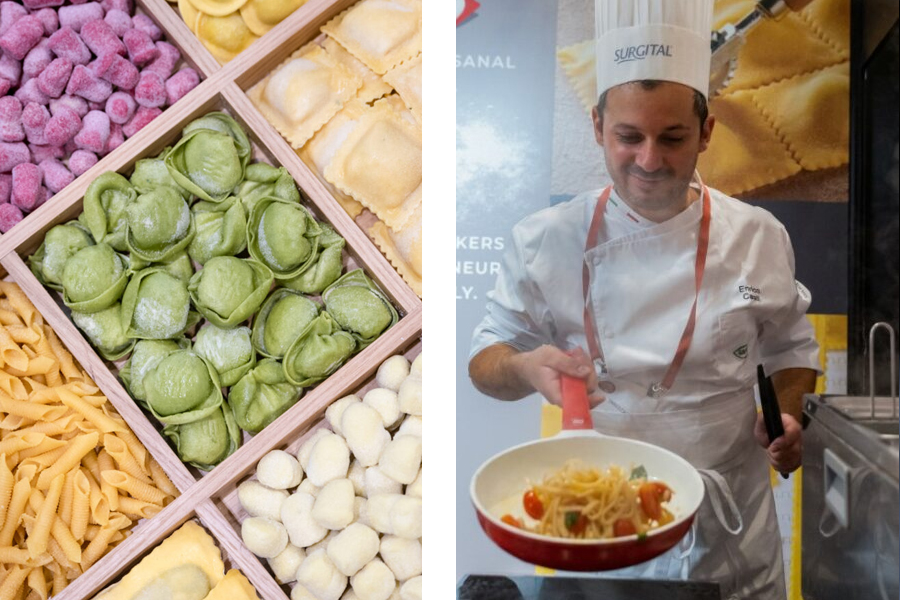 SPEAKER PROGRAMME SPONSORED BY UBER EATS
Casual Dining serves as a platform for the pub, bar and restaurant industry to come together, share ideas and explore the ever-evolving landscape of the sector. With a jam-packed schedule of interviews, seminars and networking opportunities, this event stands as a pivotal platform for fostering innovation and growth.
The show's free-to-attend seminar programme, across three theatres, is sponsored by Uber Eats – confirmed speakers include:
Nisha Katona, CEO & founder of Mowgli Street Food
Tom Barton, co-founder & director of food at Honest Burgers
Laura Harper-Hinton, co-founder & CEO of Caravan
John Gyngell, co-founder of North Brewing
Anthony Pender, founder, Our Yummy Collection
Amber Wood, managing director, Cosy Club
Angelique Musico, head of marketing, The Ivy Collection
Mark Selby, CEO, Wahaca
Gemma Glasson, managing director, Wahaca & DF Tacos
Victoria Hatton, managing director, Concept Taverns
Bex Wilkins, marketing director, Peach Pubs
Ben Warren, managing director, Roxy Leisure Ltd
Neve Rabbou, marketing director, Busaba
Seamus O'Donnell, culinary director, The Alchemist Bar & Restaurant
Lewis Allington, head of food, St Austell Brewery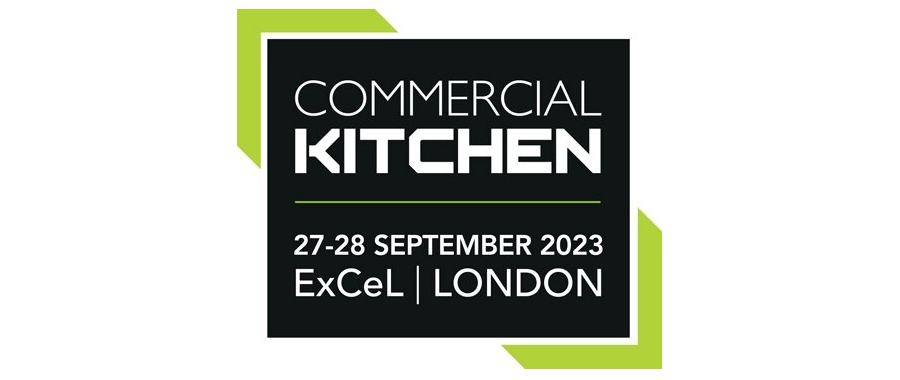 EQUIPPED FOR THE FUTURE
Commercial Kitchen – the essential industry event for chefs and buyers involved in equipping and running professional kitchens – is the place to see innovations on the market that are helping with efficiency, sustainability and speed.
Smeg Foodservice UK, Lincat, Hobart UK, UNOX, Jestic Food Service Solutions, Multivac, Synergy Grill, The Burnt Chef Project, The Filta Group, Wearesdi Regale Microwaves, Purified Air and others have already confirmed their spots. They will be promoting their latest equipment/services to visitors looking for new products or upgraded solutions.
"Attending Commercial Kitchen is extremely important. It ensures that my kitchen is more sustainable and helps me improve the way I run it," said Cyrus Todiwala Obe Dl, Chef Patron at Café Spice Namasté.
Find out more: commercialkitchenshow.co.uk.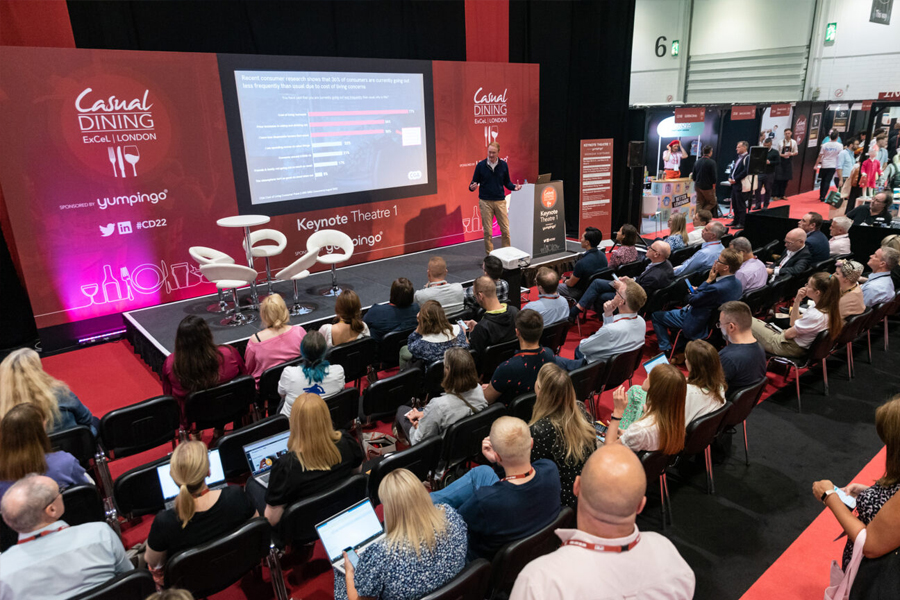 Register for FREE today
Casual Dining, together with lunch! and Commercial Kitchen, features over 600 exhibitors across the hospitality sector. Access all three shows for FREE when you register in advance.
Visit eventdata.uk/Visitor/FoodPortfolioShows2023.aspx?TrackingCode=VCD74 – to register for your FREE trade ticket. For more information, check out casualdiningshow.co.uk.