Founder of theDelivery.World, consultant Peter Backman reflects on the pizza delivery journey – and why it continues to endure.
THE BOTTOM LINE
Pizza was made for delivery. That truth was discovered perhaps 50 years ago in Chicago and other cities in the US. This is built on two important pillars – the pizza itself and how it gets to the consumer.
Early entrepreneurs found that the product travelled very well. It could be easily insulated during the journey. Upon arrival, it was just as it had left the kitchen, with the same look, taste and smell as the chef had prepared. Customers loved it.
The delivery pillar offered further benefits for the pizza supplier. It allowed more customers to be fed than could readily fit into the front of house [FOH], so investment in real estate could be lower per unit of revenue. It tapped into new opportunities, such as customers who may not have been in the mood to go out for pizza.
In those pre-internet days, delivery customers were attracted by letterbox leaflets, TV advertising and other mainstream marketing. The sales boom continued to increase.
PIZZA THE ACTION
There were, of course, challenges to be overcome. How to get the customer to order in the first place? How to promote the product, the price, the brand? There was also was the question of how to physically deliver. The solution was to invest in teams of riders and drivers, whose job it was to ensure swift, trouble-free transportation.
Out of this period of growth and profitability emerged companies who drove the market forward, with business models built on controlling the supply chain – from dough manufacturing through to delivering the final product to (satisfied) customers – with franchised concepts. First across the US, then internationally. Pizza delivery was, and still is, a great model, epitomised by Domino's, Papa Johns and Pizza Hut.
In those far-off days, pizza wasn't the only product that was delivered. Indian or Chinese food also had a long pre-internet story of transportation, but not at scale. This fare was supplied by small, family businesses without the benefits of controlling the supply chain, franchising and international expansion. Nevertheless, there was steady demand. And there things might have stayed.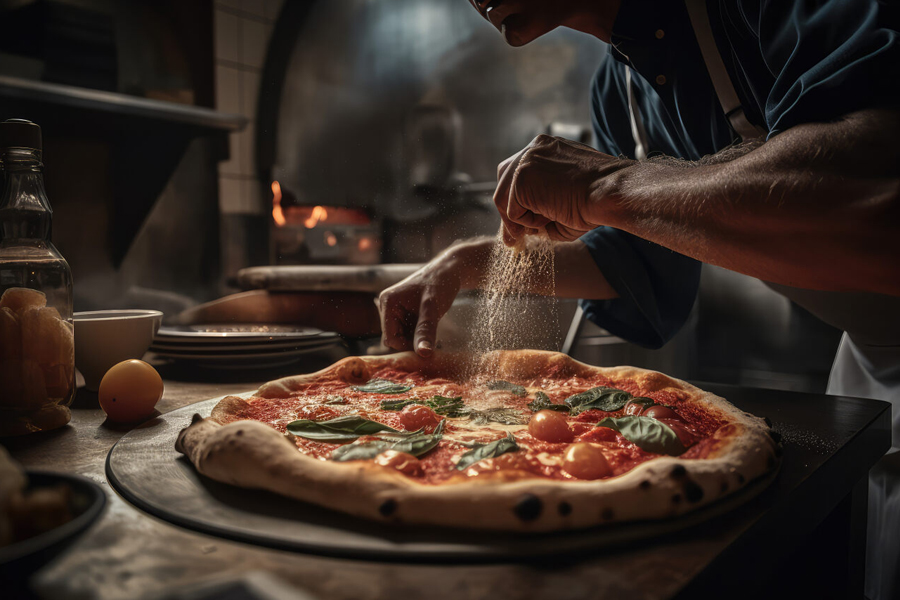 NEW ERA
But around 15 years ago, the world discovered a wider market for restaurant delivery. This was built on the transformative power of the internet – in the sense that it reached out to customers, offered choice, got their orders, transmitted them to the kitchen where the goods were produced, then arranged for rider pick-up and delivery. It effectively kept them informed about every step of the meal's journey.
It did this with rapidly growing numbers of orders and revenue, and grew internationally – at the last count, 110 countries had a significant restaurant delivery ecosystem. Delivery is a global market worth over $400 billion, with the creation of behemoth companies such as Meituan (restaurant delivery turnover $16.6bn in 2022), Uber Eats ($10.9bn), Delivery Hero ($9.7bn) and Just Eat Takeaway ($5.8bn).
There is one small problem: the system doesn't make money. Various fixes are being tried. One is to redefine what profitability looks like – call it 'adjusted EBITDA' (earnings before interest, taxes, depreciation and amortization) and hope nobody asks for a more meaningful definition.
Then there are dark kitchens (called ghost kitchens in the US), which are promoted as a means to create profits. They come in at least two major formats. One is where the kitchen is a standalone activity, with no FOH. It is quite likely located in premises that generally house between five and 40 other kitchens. Companies such as Karma Kitchens, Jacuna and Reef fall into this category.
The other format is where a high-street restaurant prepares not only for the brand that appears on the fascia, but others in the same physical space – this knowledge is not shared with customers.
There are many reasons why dark kitchens are deemed a good idea. One is that no investment is required for FOH operations; space and therefore costs are saved. Even when the dark kitchen is located in a high-street building, there is no need for additional FOH investment (over and above the space required for dine-in customers who are attracted by the name on the fascia).
Another reason is that standalone dark kitchens can be located where the cost of property is lower – e.g. industrial parks or repurposed office premises.
Dark kitchens also provide the opportunity for operators to test out concepts – or move an existing one into a new locality – without all the costs associated with a full fit-out.
Despite these benefits, dark kitchens have had bad press, most notably in the US. And there are voices questioning the long-term viability of the model. My view is that failures are the result of an investment bubble that has been accompanied by inadequate execution.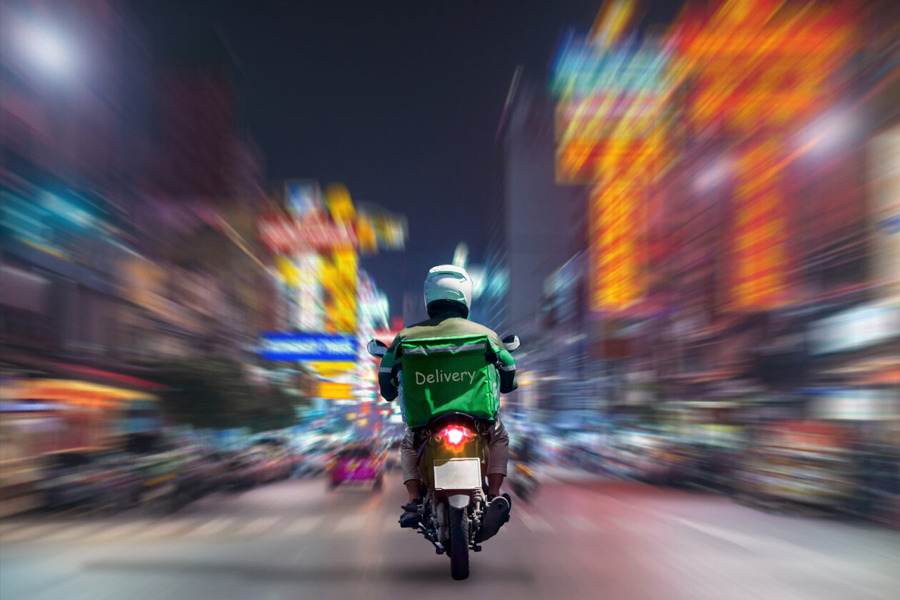 COMPETITIVE FORCES
Profitability can also be delivered via virtual brands, that have no brick-and- mortar presence. Super Nonna was created by The Big Table Group to utilise existing resources, without the expense of a FOH fit-out.
However, others are promoted by companies such as Peckwater Brands based in the UK (offering Pizza By Giorgio and Late Night, plus 14 other concepts – burger, chicken, burrito, etc), and Virtual Dining Concepts (who have headlined the MrBeast Burger brand, particularly in the US). The business model is based on franchising; since they drive the risk down the chain to franchisees who invest to push growth of the brand, they provide a profitable business model for the franchisor.
All the while, pizza delivery does not stand still. The news that Domino's in the US – which has up to now determinedly only made products available on its own app and websites – will soon be available on the Uber Eats app points out that competitive forces drive change.
Nevertheless, restaurant delivery suffers from one major challenge: it is still trying to find another product that competes with all the advantages that make pizza such a potent option. Some come close in terms of quality – sushi or poke, plus Indian or Chinese food. But nothing has the combination of demand and cost/price balance of pizza.
While the search is ongoing, pizza delivery continues to thrive.
Peter Backman is a restaurant consultant. He launched theDelivery.World a year ago to share restaurant delivery insight. For the fortnightly newsletter, visit theDelivery.World/newsletter. Find The Delivery Prophets podcast at theDelivery.World/TheDeliveryProphets