It's a tough moment for the tomato sector, although the likes of Casa Julia, Silbury and Mutti are seeing encouraging signs.
PERFECT STORM
Weather extremes are playing havoc with ingredient supply, costs and delivery. Restaurants throughout the UK are reporting major issues, related to inclement weather in Europe and high energy prices (particularly gas) impacting glasshouse growers. But there are other challenging factors, including an overreliance on imports during winter, competitive pricing strategies at British supermarkets, market volatility, a spike in prices of packaging and fertiliser, coupled with disease outbreaks. It's a perfect storm – and one that's proving particularly difficult to navigate, especially for the hardy tomato.
Morocco, Spain and the Netherlands are the main exporters to the UK, with over 90% of supermarket toms coming from abroad. It's a market that continues to grow – in total, Brits spend more than £900 million on tomatoes annually. Premium varieties, such as on the vine, are proving particularly successful.
But there are fewer of them on the shelves. In fact, the National Farmers' Union believes 2023 will be the lowest production of British tomatoes since 1985. That's why food advocate organisations like Sustain are asking for more governmental help. They highlight UK farmers competing against low standard and cheaper food imports, poor farm incomes and worker wages, alongside intensive farming, which harms the climate and nature.
Recommended solutions include:
New food supply chain codes of practice
A programme to catalyse growth in better food trading and a more diverse UK food market
Funding to stimulate local food enterprise, infrastructure and jobs.
The UK isn't the only country facing a national shortage. Crop failures in India, prompted by heatwaves and heavy rains, have led to price hikes of 400%. It's a prevalent issue in this region because about 40% of the population follow a meat-free diet.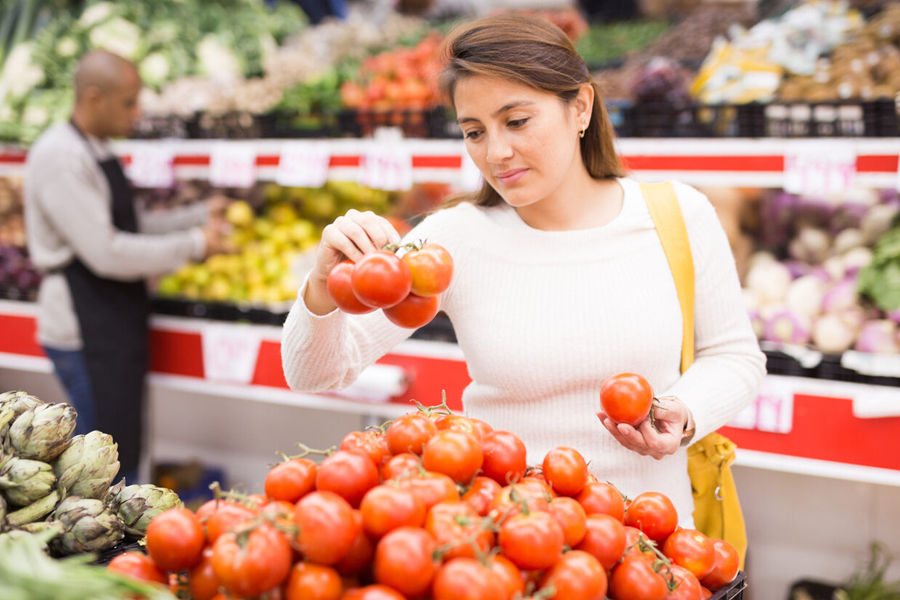 WAITING GAME
However, authentic wholesaler of Italian food, Casa Julia, is continuing to add to its range of tomato products.
"The season is late due to heavy rain in May, while there has also been flooding in the Parma-Bologna area, with a shortage of tomatoes in the north," said Casa Julia managing director, Enzo Santomauro.
"Therefore, there's pressure of supply on the growers in the south. But the price has appeared to be the same as the start of the season last year. "Not many contracts have been signed by canners, waiting to see if August will produce a plentiful crop that continues into September. But Casa Julia has ordered 100 containers that have been allocated to major customers in Scotland, Manchester, London and the Home Counties.
"Perhaps the biggest surprise is Solania San Marzano is at a very competitive price – see them at The Italian Show on 19 September. Also, sales of our bag in box are growing by 40% per annum, and our Paola brand (gold tins) has had a very good reception and samples are available now," concluded Santomauro.
SPECIALISED SERVICES
Silbury is Europe's largest pizza sauce manufacturer and significant shareholder in two of the largest Portuguese tomato processing plants, Hit Group – supplying manufacturers, retailers, high-street chains and foodservice businesses across UK, Ireland and Europe.
"We have a team of industry specialists and customer service professionals that have built long-standing relationships with customers and suppliers," said Louise De Leon, Silbury marketing manager. "This has helped us with the challenges the industry has faced. We have established logistics networks covering sea and road, together with flexible storage and strategically located warehousing, allowing us to offer flexible services to our customers and security of supply.
"The best policy for operators and manufacturers is to make sure they have raw material requirements covered. Changes and disruption to the supply chain tend to be instant and short- lived. Silbury can adapt and remedy the situation with enough notice."
Over the past 12 months, Silbury have been working on a new range of pasta sauces; Pomodoro, Arrabbiata and Tomato and Mascarpone are the first flavours developed, with a full range available this autumn. Each sauce is gluten-free, meets PHE salt reduction targets for 2024, free from artificial colours, preservatives and flavours.
"Customers are seeking continued innovation, brand trust, consistency and reassurance on quality," continued De Leon. "A priority is further developing our Environmental, Social and Governance [ESG] plan. In December 2022, we recruited our first sustainability manger, Rob Bailey. He has been working with customers to understand their needs, as well as meeting key suppliers. Our ESG plan is a key focus, along with new product development projects over the next 12 months."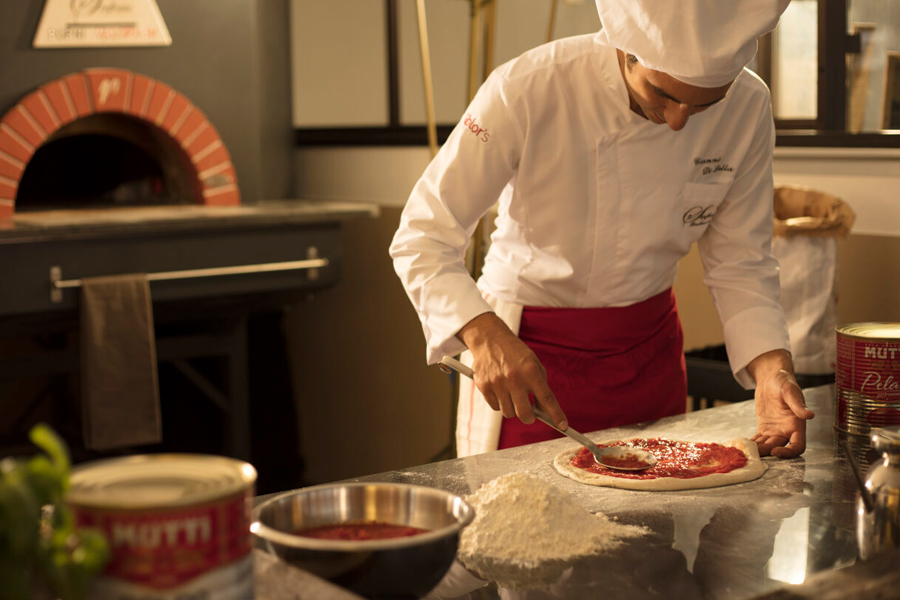 NATURALLY FOCUSED
Mutti has a core Essential range, consisting of polpa, peeled tomatoes, double concentrate paste and passata, along with pizza sauces – catering to a variety of needs, both at home and in foodservice. They use natural recipes, are free from artificial additives and oil, while being designed to be diluted to allow for product yield to be maximised. They're witnessing a change in buying patterns.
"Despite consumers feeling the squeeze on their wallets, we have seen a surge in interest for better-quality, ambient tomato products," said Dhiresh Hirani, Mutti country manager, UK.
"While price used to be the primary factor, value now means so much more. Consumers want elevated value – and that means ingredients and natural products that are also produced by a socially responsible company. Mutti is dedicated to only tomatoes. Its speciality products, such as San Marzano, provide a genuine richness."
But they're also aware of supply issues on the horizon.
"Regarding availability of raw material, Mutti is constantly investing in sustainability measures to help futureproof the business," said Hirani. "Sustainable farming is a top priority – from drip irrigation to humidity meters, to weed control and the use of manual traps to defend against harmful insects. At our factory, approximately 80% of the water used is recycled in some way, and we use solar panels to generate power."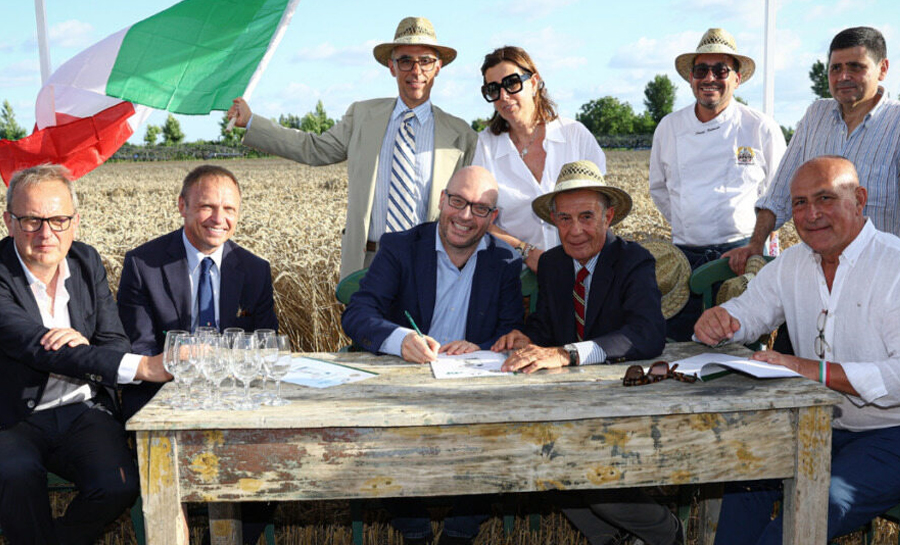 A TIME TO WORK TOGETHER
Casa Julia is the main distributor for Caputo flour in the UK. Here, we see the Miller's New Year celebration, signifying the end of a year of work, a new commitment and the arrival of grain in the mills.
The first major revolution of 2023 is the collaboration between the Grano Nostrum supply chain and Faculty of Agriculture at the University of Naples Federico II. Research focused on optimising field yields, both quantitatively and qualitatively. The quantity of fertilisers was reduced in favour of innovative and environmentally friendly biostimulations. This year, sowing time was modified, moving from autumn to late February. "We chose to go even further in research because it's not enough to say 'Italian' to say 'good', explained Antimo Caputo. "We focus on the quality of our raw materials."
The second novelty of the 2023 edition was a request for support from the political sphere, with speeches by the President of the Chamber of Deputies, Lorenzo Fontana, and Minister of Agriculture, Francesco Lollobrigida – who announced the allocation of €17 million euros exclusively to support the soft wheat chain from the food sovereignty fund.
"Agriculture is our identity and tradition," concluded Fontana.
"When I travel the world and see Caputo flour, I feel proud."
Lorenzo Fontana (signing), Carmine Caputo (right) and Francesco
Lollobrigida (left).
Front cover image: Antimo (left) and Carmine Caputo.